Beebe Healthcare is proud to announce that the physicians and team at Cape Surgical will be joining Beebe Medical Group in late January. The Beebe General Surgery – Cape practice will include general surgeons Mudiwa Munyikwa, MD; Erik Stancofski, MD; and Ramakrishna Tatineni, MD; and physician assistant Kristin Cordrey, PA-C.
The Cape surgeons join the surgical team of Lisa Attebery, DO; Mark Facciolo, DO; Michael Sofronski, MD; and James Spellman, MD; to offer patients a full array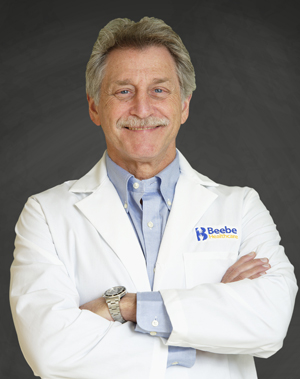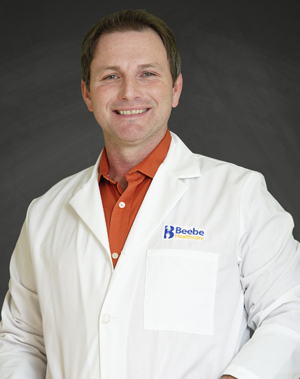 Beebe Healthcare and Beebe Medical Group are proud to announce that Steven D. Berlin, MD, and Leo Eschbach, Jr., DO, will join Beebe Women's Healthcare – Bayside.
Ann Marie Stafford, certified nurse midwife, will join Drs. Berlin and Eschbach in this practice,
The Delaware Celebration of Jazz, a 501(c)(3) non-profit organization, which produces the Rehoboth Beach Jazz Festival has supported Tunnell Cancer Center for many years, and to date has raised more than $77,000. This year the Board of Directors announced a 5-year, $100,000 pledge for Tunnell Cancer Center. This will support plans for a new cancer center in Millville, which is part of Beebe Healthcare's capital campaign. At the Jazz Festival, the Beebe Medical Foundation unveiled a new method for guests to make direct gifts in a convenient way via texting for people wanting to show their support. The
Beebe Healthcare is proud to announce that Barry Hamp, BS, MBA, has been named executive director of Beebe Healthcare's Oncology Service Line at Tunnell Cancer Center. Mr. Hamp previously served as the interim executive director.
Mr. Hamp has extensive senior-level administrative and management expertise in clinical and non-clinical operations. He has experience with physician relations and integration, design and development of hospital construction and existing space re-design. Mr. Hamp previously served as the interim director of Oncology Services at Northern Arizona Healthcare. As the senior vice president at Cancer
Beebe Healthcare is proud to announce it has been recognized by Healthgrades as having high achievements in Cardiac, Orthopaedic Services, Pulmonary, and Critical Care. Beebe was named among the top hospitals in the nation for coronary interventions – the only hospital on Delmarva to earn this distinction.
Beebe Healthcare has achieved:
Top 10 percent in the nation for Coronary Interventional Procedures for two years in a row (2017-2018)
Five-Star recipient for Total Knee Replacement for 15 years in a row (2004-2018)
Five-Star recipient for Total Hip Replacement for two years in a row (2017-2018)
Five-Star recipient for Spinal Fusion Surgery for

The Beebe Medical Foundation and Beebe Healthcare announced today a transformational gift of $10 million from the Ma-Ran Foundation to name the Margaret H. Rollins Pavilion on the Lewes Campus.
Beebe Healthcare announced on June 7 that its Board of Directors has approved management's proposal for a comprehensive expansion of the system over the next several years. This expansion will include both new facilities and new services on three campuses as Beebe Healthcare works to meet the needs of the growing region. Construction on the first phase of the expansion is expected to begin as early as the fall of 2018.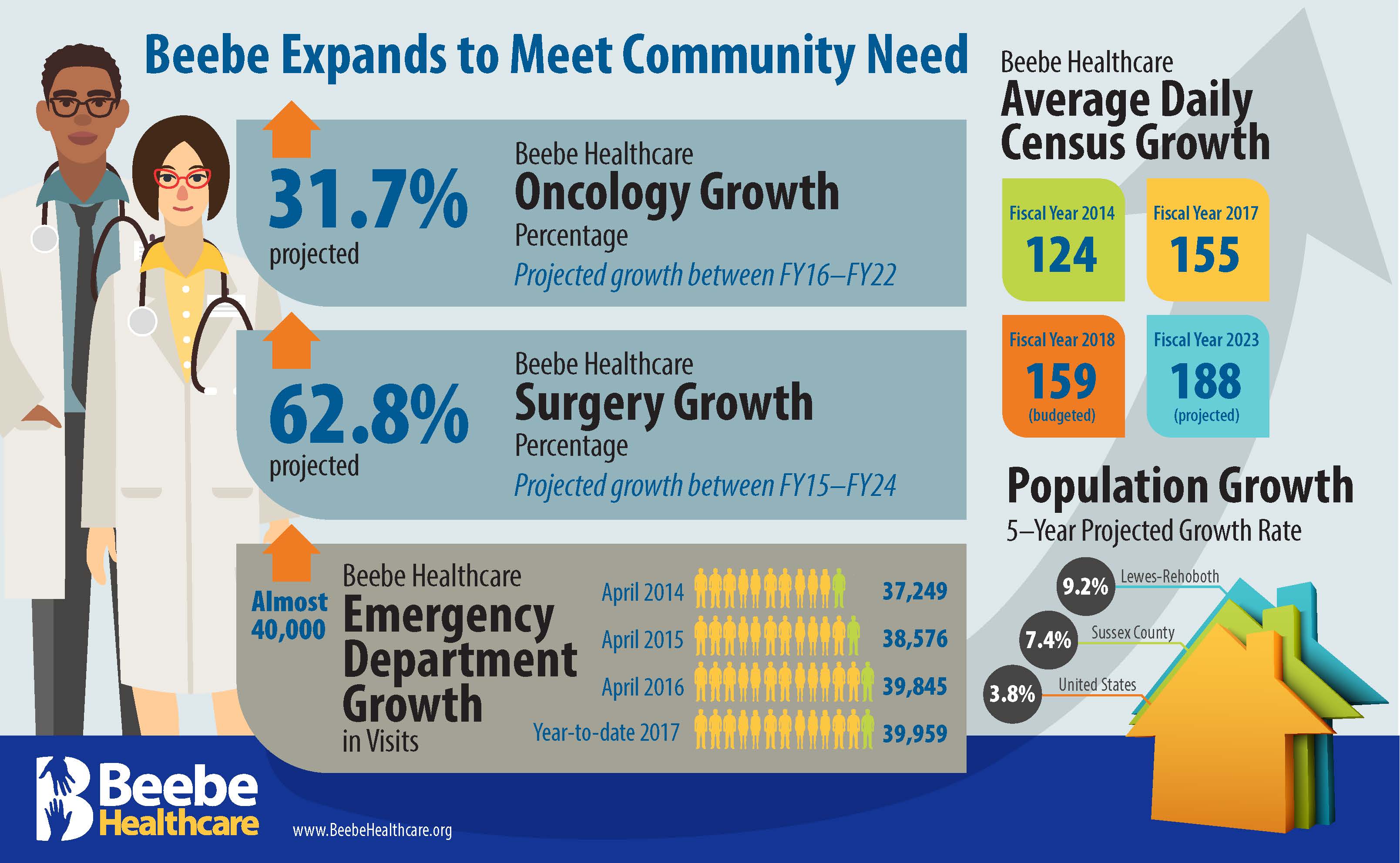 "Our community is an attractive place to live and keeps growing. Beebe remains committed to expanding with it and to meeting the